EXPOSURE PHOTOGRAPHY FESTIVAL
Alberta in February 2020, 2021, 2022, 2023

Bethany is the Festival Manager of Alberta's Exposure Photography Festival, where she has managed the past 4 festivals and developed its artistic programming, marketing strategies, funding and more.
The annual Exposure Photography Festival presents exhibitions that showcase photographic work by internationally renowned practitioners, alongside emerging and established talent from Alberta. The festival provides an exciting, innovative meeting place for photographers and art lovers to connect with one another, along with curators and photography professionals from around the world. Exposure is inclusive and participatory, a collaboration amongst members of the photographic community. Recent festivals have received over 900,000+ visits from Exposure's community of local and international, arts and non-arts engaged individuals and audience members. The festival brings people together to celebrate photography and Alberta's thriving creative communities.
EXPOSURE EMERGING PHOTOGRAPHER OF THE YEAR EXHIBITION
Contemporary Calgary, February 2022 & 2023

Each year one artist (who has exhibited in the Exposure Emerging Photographers Showcase) is selected to win the Emerging Photographer of the Year Award. The recipient of this prestigious award is given the opportunity to present a solo show at the following year's Exposure Photography Festival.

Bethany mentors and supports the artist in developing their vision in the best possible way by providing feedback and curatorial assistance throughout the 12-month program.
Previous award recipients include:
- Raeann Cheung, WE ARE IMMIGRANTS (Exposure 2023).
- Joel Matthew Warkentin, The Parable of the Boy and the Barren Olive Tree (Exposure 2022).
PEOPLE & PLACE
Olympic Plaza, Calgary, Alberta
January 27 - February 12, 2023

Curated by Beth Kane, People & Place presents the work of five visual artists based in Treaty 6 and 7 territories, also known as Southern Alberta. The work and perspectives of this dynamic group of exhibiting artists provide us with both celebratory and critical visual insights regarding the complex, intertwined relationships between People & Place within these traditional territories.
Through Tyler Tanner's documentation of Calgary's dynamic skate scene and DIY ethic and Oseremen Irete's celebration of Alberta's Black community and creatives, People & Place visually describes diverse identities and communities that energize this region.
To further social commentary using photography and encourage dialogue about challenging sociocultural correlations and disconnects here within our region, People & Place presents Nahanni McKay's exploration of colonialism and the impact of mass tourism on Banff National Park, Louie Villanueva's personal journey recounting his struggles with identity formation and passage between two cultures, and Dona Schwartz's dissection of social networks and boundaries of Calgary's lived communities.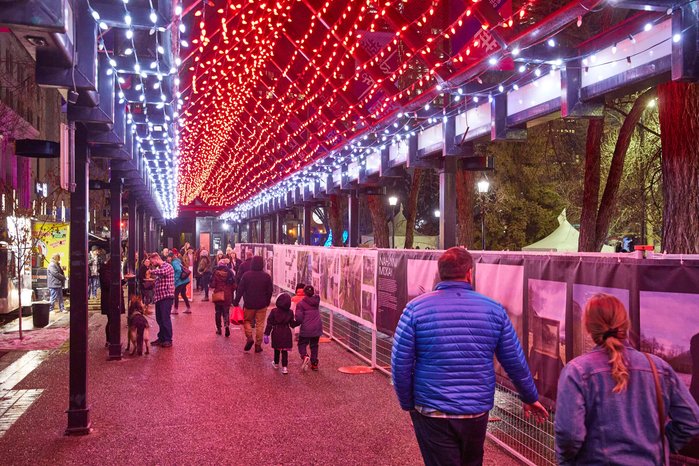 EXPOSURE X HAMBURGER EYES EXHIBITION & PHOTO ZINE READING SPACE
Contemporary Calgary, February 2022
Through an extensive display of black and white photographs that have been selected and curated by Los Angeles-based publisher Hamburger Eyes Ray Potes and Exposure's Beth Kane, the exhibition captures both the unseen and the iconic moments of everyday life.

Alongside this exhibition, to celebrate the diversity of zinesters in the province local photo-zine makers are invited to present their work in the Alberta photo-zine reading space.

Exhibiting photographers include David Catalano, David Kaplan, Don Standing, Chris Leskovsek, Reuben Radding, David Uzzardi, David Root, Sal Hernandez, Tom Souzer, Andrea Lavezzaro, Troy Holden, Alex Herzog, Uri Korn, Mathieu Van Assche, Simon Vansteenwinckel, Oscar Mendoza, Ryan Florig and Ray Potes.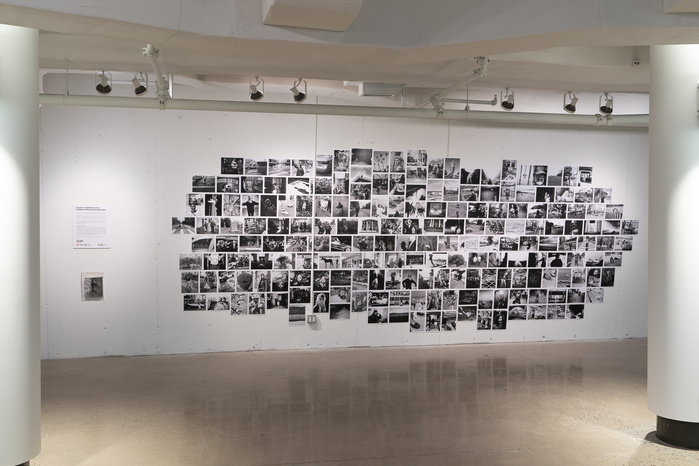 Bethany Kane was the Programme Coordinator of FORMAT International Photography Festival.
FORMAT is the UK's leading international contemporary festival of photography and related media. It organises a year round programme of international commissions, open calls, residencies, conferences and collaborations in the UK and Internationally and welcomes over 100,000 visitors from all over the world to its biennale.
For the 2019 Festival, Kane project managed the Photobook Market and curated a number of exhibitions such as pictured: John Angerson 'On This Day' at Tramshed, Eleonora Agostini 'A Blurry Aftertaste' at Deda, and Graeme Oxby 'Forever Elvis' at Bear.
See virtual tours of the FORMAT19 exhibitions HERE
Lost Generation IV
BLAST! Festival 2019

'Moderately Confused' explores contemporary youth culture and the political animosity amongst the younger generation in West Bromwich. Bethany Kane is interested in developing work with those who fit within the demographic known as 'Generation Z'. For this edition of Lost Generation, Beth has collaborated with three students from Sandwell College (Miles, Tyler and Zac) encouraging them to use photography to explore their feelings towards current society and politics: from the uncertainty of Brexit to the dominance of social media; the ever-increasing cost of living and the rise in university fees; to the fear of the effect of developing technologies on today's job market.
Lost Generation IV provokes discussion and debate on what the future may hold for young men in West Bromwich, Britain and beyond.
This exhibition and publication was commissioned by Multistory / BLAST! Festival.
Lost Generation III
Bene Culture Birmingham
June 2018
Lost Generation III explores contemporary youth culture through the works of over twenty independent photographers from an international audience who document their own life experiences. Amongst the widely celebrated exhibiting artists include Slaves guitarist Laurie Vincent and British Journal of Photography's 2016 One to Watch Claudio Majorana.

From Serbia's open landscapes, the streets of Wisconsin USA, the squats of Paris and the backstreets of London, the exhibition offers an insight into a largely misunderstood generation. Lost Generation III explores how alternative lifestyles, friendships and community are used to distract oneself from political animosity and wider society.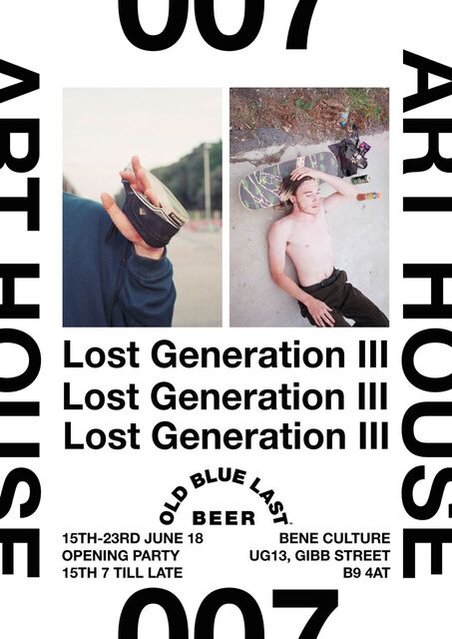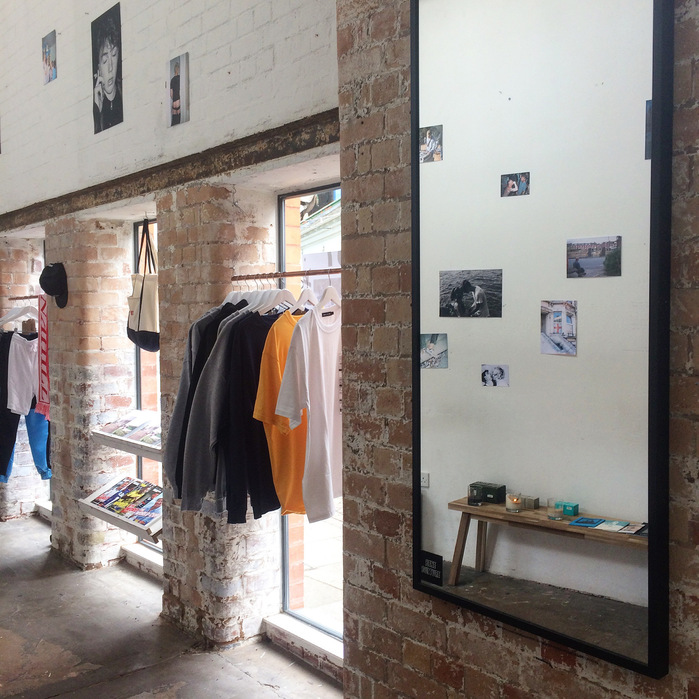 Lost Generation II
ArtHouse Derby
November 2017
Lost Generation photographically explores contemporary youth culture and the political animosity amongst British millennials, through the eyes of twenty photographers.

Bethany Kane is founder, project manager and curator of Lost Generation.

For more information please see Instagram: @lostgenerationbrum